I was really looking forward to visiting my family this month but the US president's proclamation prohibits anyone from visiting friends and family in the US from Schengen countries. So, I ended up re-booking my flights to travel at a later date. This would have been a wonderful opportunity for our son to celebrate one of the biggest Indian festivals with his Indian family with mirth – Holi!
Holi – The Spring Festival of Colors 
Holi is a joyous and vibrant Hindu festival that marks the arrival of spring and the beginning of a good spring harvest. Like any other Hindu festival, it signifies the triumph of good over evil. It is also a festival to forgive and forget, and to rekindle broken relationships!
I felt quite nostalgic writing this blog post. It took me back to my childhood moments when my brother and I would come back home drenched in myriad hues of Holi color, commonly called glulal.  Our faces beyond recognition, smeared with thick layers of Holi color.  Not to mention, all the delectable food mom would prepare for Holi! Hmm…just thinking about it makes my mouth water! Home always beckons!
No amount of words can describe what this festival is like in real life. You simply have to experience the colors, chaos, and celebrations for yourself.
So, to celebrate Holi this year, which falls on the 28th of March, I decided to make some organic Holi colors at home using my mom's recipe. My mom never uses measurements, it is based on her years of experience and intuition! You can even involve your kids to be a part of this project!
How to make Holi color
Ingredients 
Cornstarch
Water
Dried Hibiscus flowers

Turmeric root and/or powder

Bowl for mixing
Other options for colors: logwood, rose flower, henna, marigold, spinach, etc.
METHOD
Red Gulal – Hibiscus Flowers 
1. Steep organic Hibiscus tea or dried flowers for 10-15 minutes in hot water to extract the dye. Do not use boiling water as it will degrade the beautiful anthocyanin-rich reddish mauve-colored dye. I played with ~100ml of dye extract.
2.  Strain the dye extract into a mixing bowl.  Add cornstarch incrementally to the dye carefully,  making sure there are no lumps.  Add enough to have a consistency like that of a pancake batter.
3. Allow the batter to stand for about 5 minutes. It will firm up a bit as the water molecules get trapped in the starch molecule but it will still be gooey enough to flow.
4. Spread the mix onto a flat surface. I used a baking tray to spread the mix. Keep the layer thin so that it dries faster.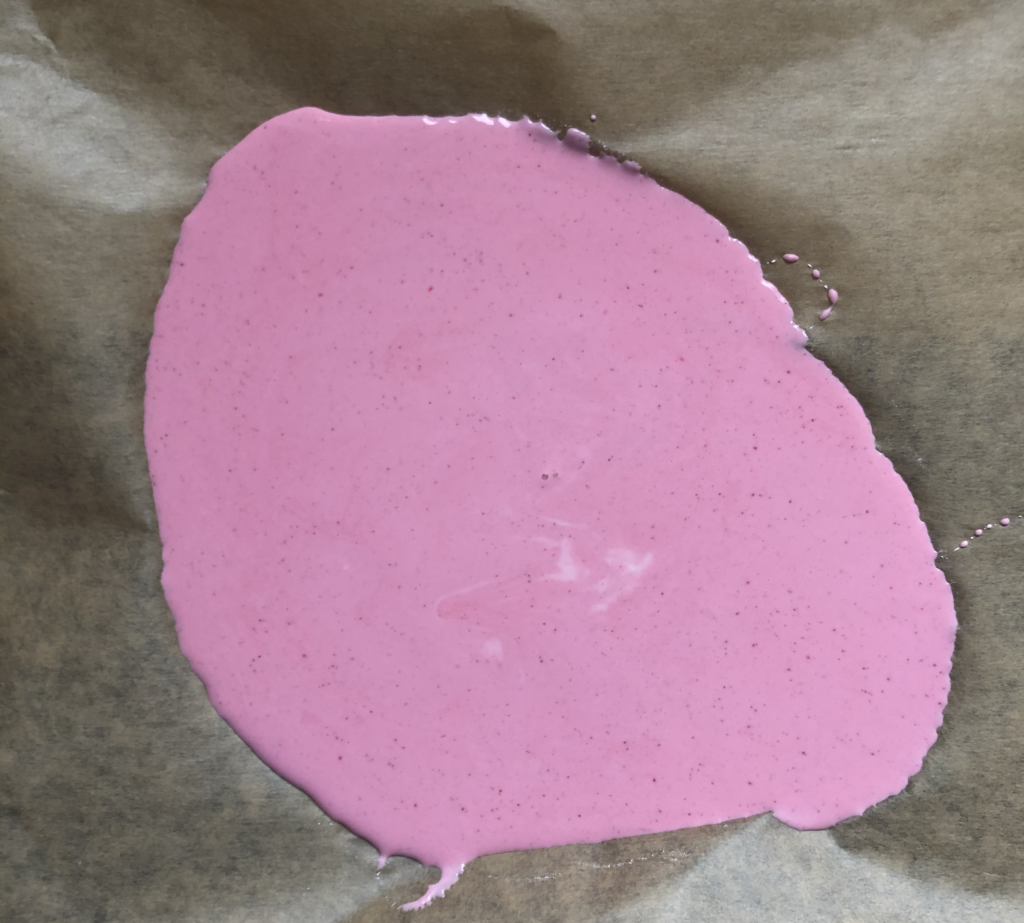 5. Allow the mixture to dry completely for a couple of days.
6. Grind some dried hibiscus flowers to a fine powder, for its use as a color intensifier.
7.Once the mixture has dried, use a blender or pestle and mortar to grind the mixture to a fine powder. I used a pestle and mortar.
8. Add finely ground Hibiscus flowers to the blended mix of cornstarch and dye extract to enhance the Holi color.
9. Store in an air-tight jar and keep an eye on the mold growth. Being organic in nature it doesn't have a long shelf-life.

Yellow Gulal – Turmeric
For making yellow gulal, follow the method described above. In the last step, add dry organic turmeric powder to make the color more intense.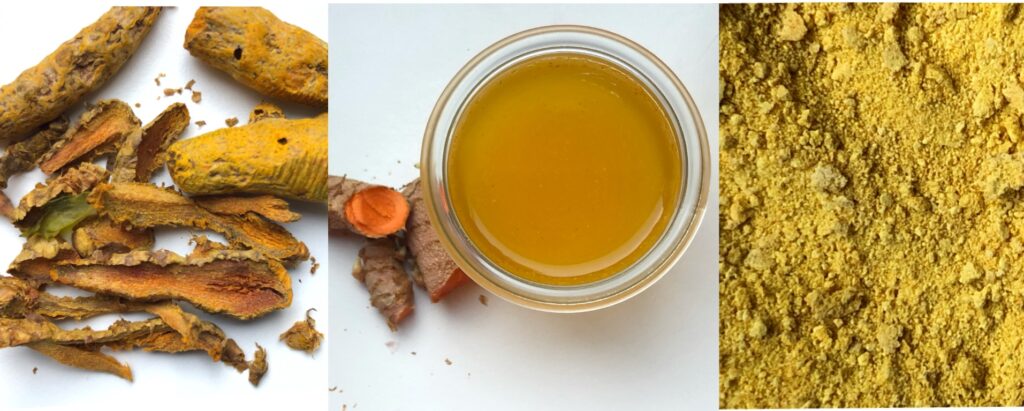 Holi is all about new beginnings, optimism, and togetherness.  Let us welcome Spring and all its beautiful colors this year by playing Holi with the colors of Nature! Keep yourself and your loved ones safe from the toxic and synthetic Holi colors, instead opt for organic colors this Holi!

 Wish you all a very happy and safe Holi!